Cafe Latte Art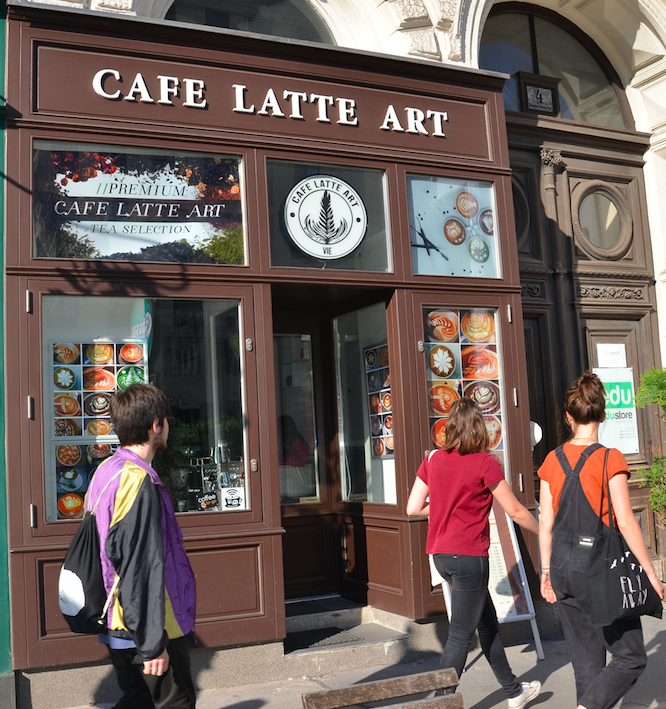 Much has been done. Breakfast in Cafe Latte Art, wraps and bagels are new on our menu - in the new restaurant area of Cafe Latte Art!
---
On February 15th, 2015 "Café Latte Art" opened its doors in the heart of the University of Vienna. Ever since, our guests as well as many tourists, have the chance to taste our delightful Viennese coffee culture combined with true art and passion.
Café Latte Art emerges from the desire to serve a wide variety of
people, not just simple coffee, but an entire experience that includes visual delight. There will be an innovative coffee culture demonstrated, which up until now is unparalleled in Vienna. Not only pleasant to the eye, but also tastefully outstanding in comparison to the common coffee in Vienna.
Our shop is characterized by its top quality – not only by the premium quality from our 47 different coffee producing countries, but also by having its own roastery in Austria, as well as counting with excellent products, offering healthy alternatives, and featuring various tea and chocolate sorts at affordable rates.
The goal of Café Latte Art: Place a smile in each and every one of our clients faces.
Satisfy through quality, taste and pleasure.
Not for nothing is coffee a man's best friend
Reservation
Image

Events & Catering
Cafe Latte Art as a partner for your event, stands for quality both in our restaurant with more space and on site as a catering service.
If you want to organize your event with us or want to book catering with a barista, just contact us!
Products
Alle Produkte kannst Du in unserem Geschäft erwerben.
Lass Dich gerne von uns beraten, um genau Deinen Geschmack zu treffen.
You can purchase all of these products in our shop.
Please trust in us to give you advice on how to find your favorite taste.
Image

Brasilien Pergamino Mocca
Cafe Latte Art Mischung E7
Kolumbien Supremo Medellin
Image

Image

Latte Art
By now, it is known that the preparation of coffee, cappuccino, espresso or café late can be art. The work of a barista does not only consist of achieving a well balanced blend of coffee beans and processing them, but especially in the visual composition of different coffee specialities. A cappuccino or café latte is not only meant to address the sense of taste and the sense of smell.
Elaborate decorations of milk foam constitute an art form – the "Latte Art".

If you are interested in learning more about the fine art of coffeemaking, you can enrol in one of our monthly workshops.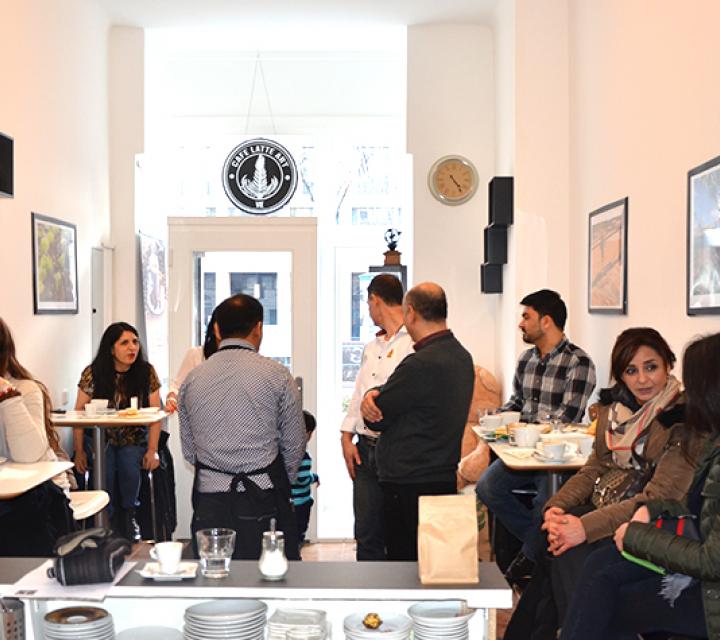 Cafe Latte Art
Let yourself be enchanted by the art of our barista!
We offer a variety of coffe beans from all over the world, prepared by Vienna´s barista no.1.
Our ambition is to serve prime quality espresso, cappuccino, latte macciato and other exceptional coffee variations in every place at every time.
The optimal composition of the different kinds of espresso is the basis for a tasteful capuccino or coffee cocktail of all sorts. In addtition to the right espresso machine it is the knowledge and passion that is essential to create the perfect espresso. The synergy of barista and his machine is a manifest of our passion, which an aficionado can taste and appreciate.
Allow yourself, your clients or partners a very special break.
Previous
Next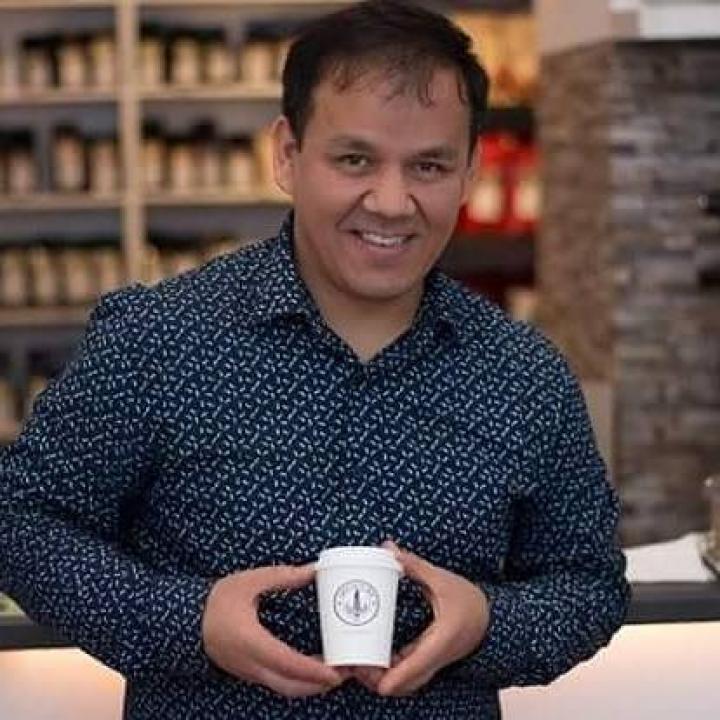 HABIB GHULAMSAKHI
He is one of the outstanding cafe latte artists in Austria, he discovered his passion and his love for coffee more than 11 years ago. 
From that moment on he started to work as a professional barista. Due to his extensive knowledge he is able to find the perfect coffee for each and every individual.